I am getting anxious to start renovating our bathroom! When we first bought our place, we thought the bathroom was charming, but after about 5 minutes of living in it, the space felt a little like a circus tent with stripes painted on the closet doors, and the poor wallpaper job became an eyesore. One day, I couldn't resist peeling back a sheet of wallpaper that started to loosen from the wall, and was angry to find holes in the sheet-rock that the previous owners covered with a mirror triptych.
I've always admired the look of blue and white together, so I guess I'll resist the urge to start from scratch, and will embrace the color scheme in the shower and on the floor. Years ago, I remember watching an HGTV show about renovating, and one piece of advice has always stayed with me: most homeowners increase their renovation costs because they think they need to gut a room and start over… don't fall for it. Save elements in an existing space to keep costs down. Sounds like a no-brainer, but I can definitely see how easy it is to get carried away carrying stuff out.
Blue and white penny tile on the floor.
My grandmother's vase that I would like to use as my inspiration for the bathroom. It would be a great pop of color in an all blue and white bath.
These are some of my ideas:
This
Saffron Marigold
shower curtain would be a great way to hide what is in the accordion door closet. Then we'd have room for a laundry hamper.
A mirror like this rotated 90 degrees would let us see ourselves in one reflection rather than three.
Tracy Gitnick
is a fabulous photographer who uses the subjects of earth, water and sky. I think this print would be perfect in our bathroom!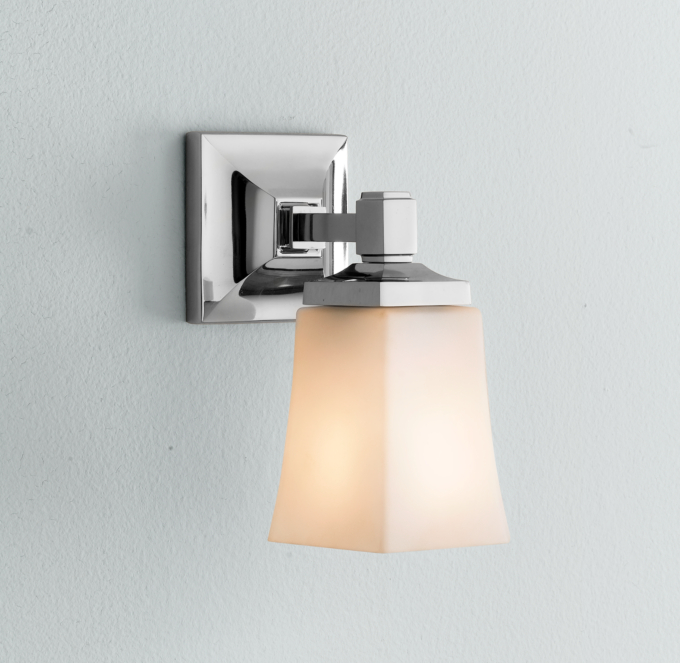 Restoration Hardware's Dillon Sconce would be beautiful on either side of our new mirror.
White subway tile would be a perfect backsplash for the wall behind the toilet and pedestal sink.