G. and I recently finished painting a hand me down antique dresser. I'm so bummed that I don't have any before pictures to show you, but I do have the afters:)

The pulls were disgustingly oxidized green over the bronze that they once were, and I hate to admit that I was considering replacing them. We used an entire bottle of metal polish and scrubbed these puppies with a toothbrush before giving them 3 coats of high gloss white spray paint. I LOVE how they turned out: perfect art nouveau graceful swirls.

The dresser color is Benjamin Moore's Shenandoah Taupe.


Doesn't it look similar to this one from Restoration Hardware?!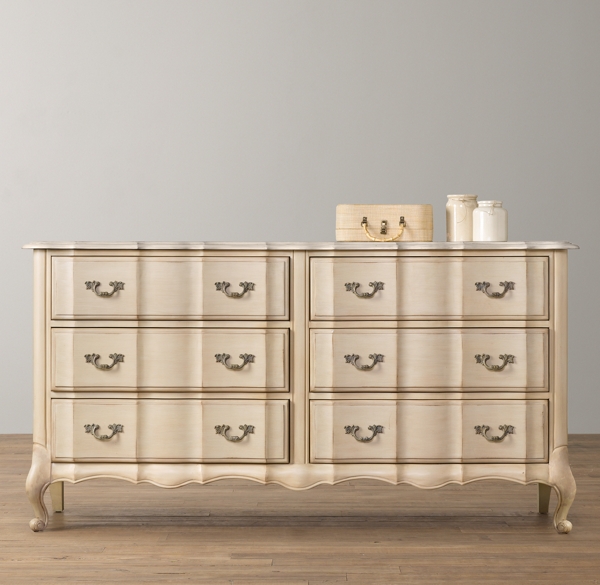 I like ours better:)